Code: APPAWZ9HPPRO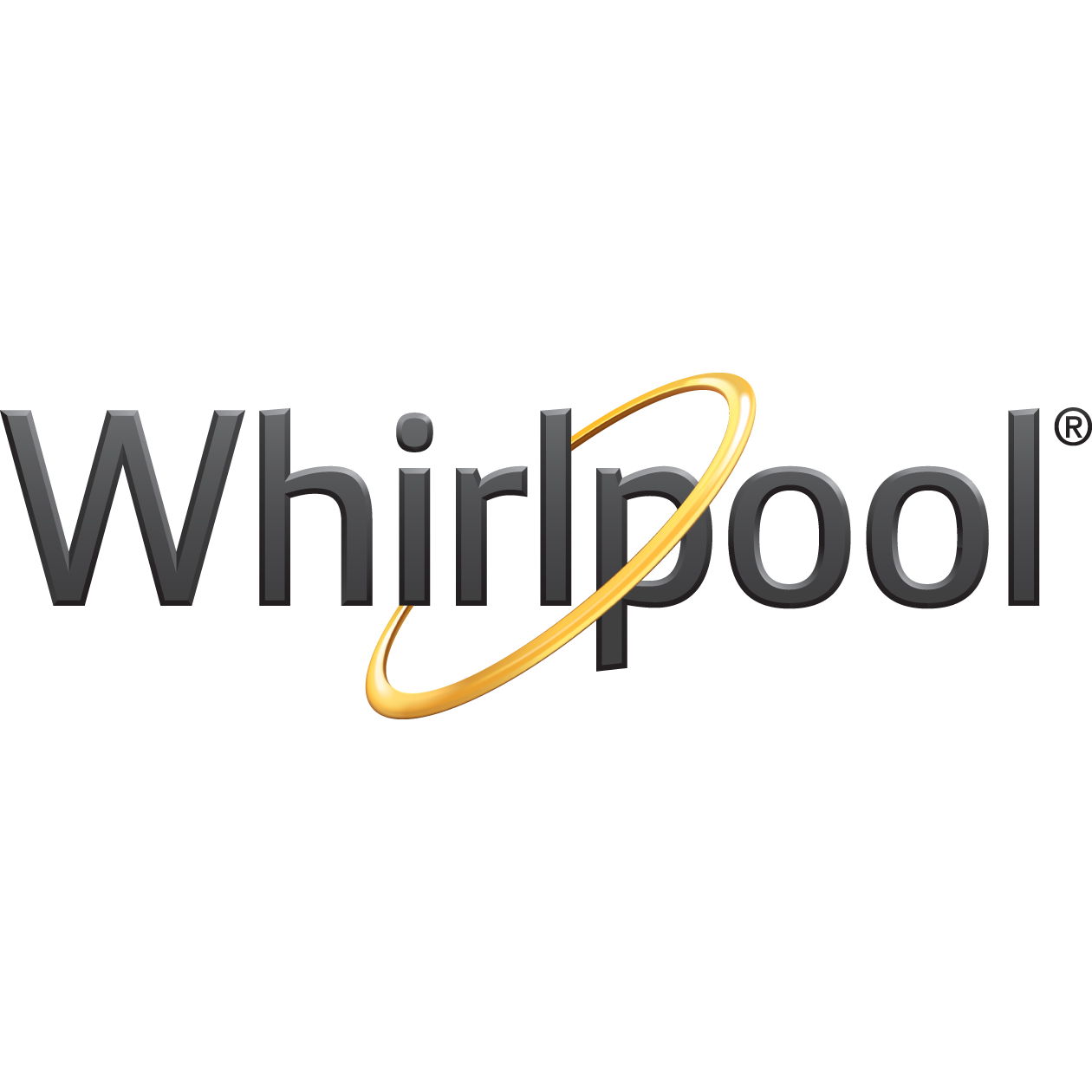 Whirlpool Commercial Tumble Dryer AWZ9HP/PRO - Heat Pump - Condenser Dryer A++ Energy Efficient AWZ9HPPRO 869991599620 F159962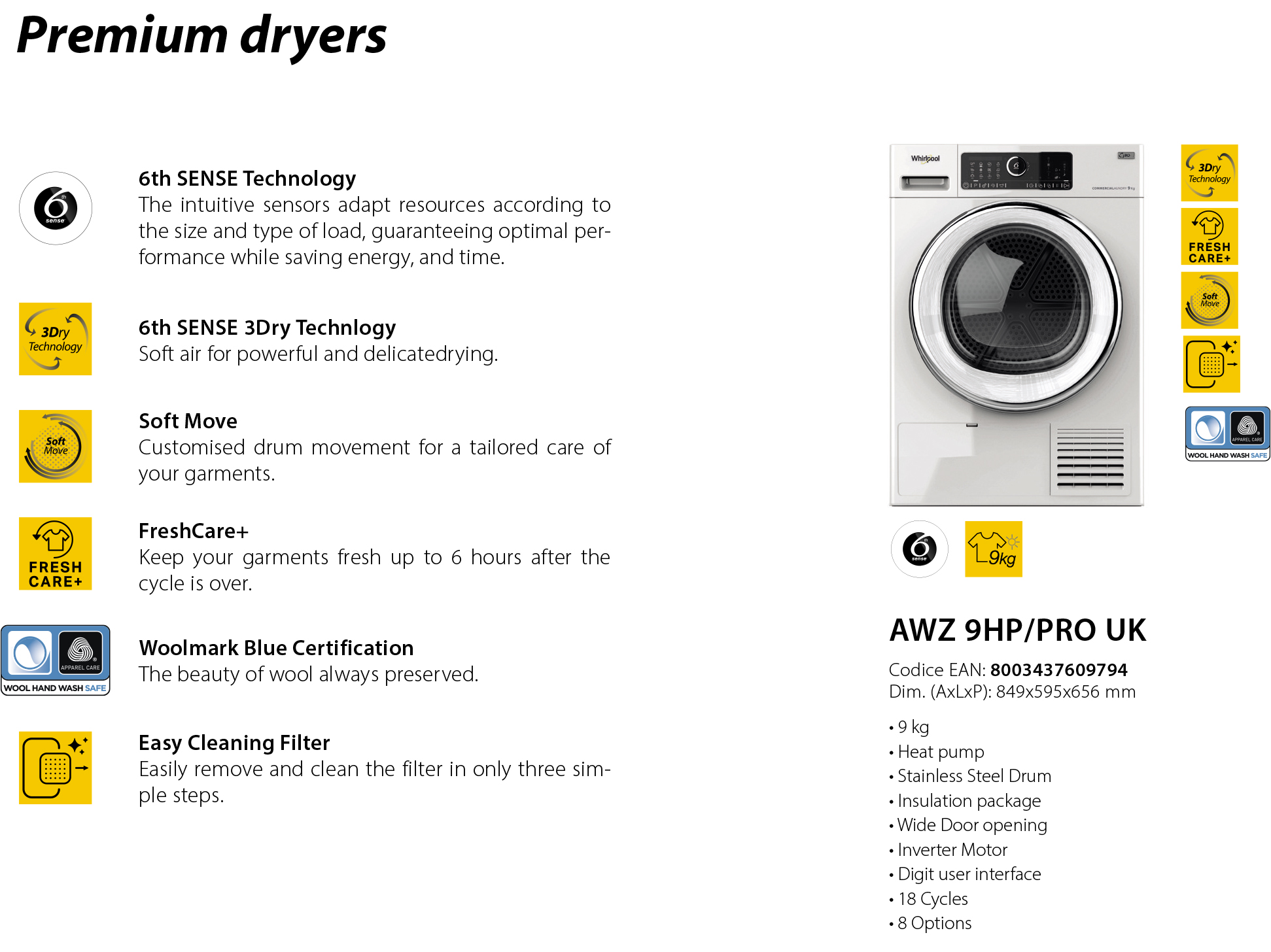 6th SENSE TECHNOLOGY - THE NEXT LEVEL OF PRECISE DRYING
Through 3 different sensors, the 6° Sense Infinite Care Technology monitors the humidity and the dryness level of the load adapting the drying cycle automatically, guaranteeing both optimal performance and time and energy optimization.
3DRY TECHNOLOGY - UNIQUE THREE DIMENSIONAL HEAT DISTRIBUTION
The 3Dry Technology allows a unique 3Dimensional air distribution, reaching every inch of the drum. The hot air enters both through the holes in the back of the drum and through the holes on the lifters, ensuring a more powerful heat distribution and a more uniform drying result.

SOFT MOVE FOR THE BEST GARMENT CARE
Exclusive drum pattern and special lifters ensure soft touch for the clothes. The customized drum movements are especially designed for a tailored care of your garments.

FRESH CARE+ A NEW DIMENSION OF FRESHNESS
Fresh Care+ is the solution to keep the garments fresh and soft inside of the drum for up to 6 hours after the cycle ends, avoiding the creation of bad smell and preventing from any folds. This technology allows consumers to unload the dryer whenever they need.

ENERGY SAVING
The New Supreme Care Dryers are an eco-friendly solution; the Sense Inverter Motor and the heat pump technology assure the maximum energy efficiency without compromising the drying results. To dry a full load with cotton cupboard dry, you can save up 60% of kWh compared to a standard condenser dryer.
EASY CLEANING
Cleaning the filter has never been so easy. A little filter collects the fluff in the condenser compartment, making the operation easier than ever. It takes just 3 easy steps: open the filter, pull the ergonomic handle to extract it and clean it. The dryer will work for longer at its best.
DESIGNED AND TESTED TO LAST
This new line has been designed and tested to guarantee high standards of quality, robustness and reliability. The 5,000 working hours reached during the reliability tests verify and prove the physical resistance of these components.
PREMIUM NOISE PACKAGE
The inverter motor combined with the insulation pack allows users to experience the most absolute silence while the machine is running. Internal panels absord the noise of the motor, the compressor and some internal components, reaching just 64 dbA.
Related Products